Distinguished Alumni Award
The Department of Technology proudly acknowledges our Distinguished Alumni. Each of these alums has reached a significant level of recognized leadership and accomplishment in their career. They have each contributed significantly to their respective discipline and it is with great pride that we honor a Distinguished Alumnus from the Department of Technology each year.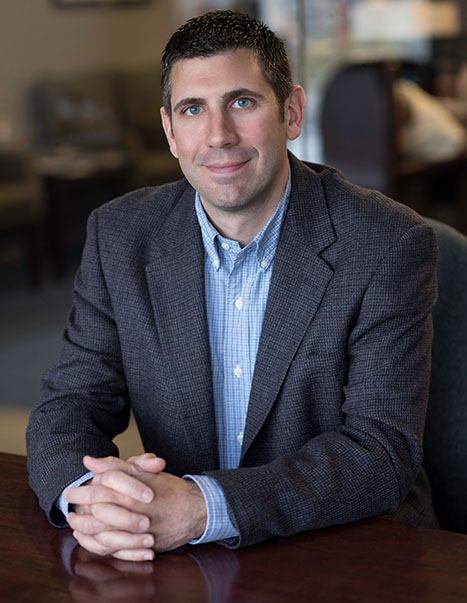 2022– Anthony Izzi '92
Anthony graduated from the Construction Management program in the Department of Technology in 2002. In 2022 he became Vice President of Construction at Bear Construction. Previously, he was Vice President at F.H. Paschen in Addison, IL. Anthony actively participates in our Construction Management advisory board meetings, and he also served as Vice-Chair of Advisory Board Executive Committee and Chair of Advisory Board Curriculum Committee.
Previous Award Winners
2021 - Dr. Chris Merrill '92
2019 - Greg Troemel '84
2018 - Adam Kimball '02
2017 - Colleen Capola '89
2016 - Steve Skorup '85
2015 – Steve Menken '91, '94, M.S. '11
2014 – Michael Shannon '88
2013 – William Burfeind '95
2012 – Tom Loch '77
2011 – Michael Thomas '85
2010 – Mark Deterding '80
2009 – Dr. Mark Sanders, M.S. '75
2008 – David Weede '86
2007 – Douglas Strand '90
2006 – Donald Braasch '83
2005 – Dr. Thomas E. Schildgen BS '77 MS '80
2004 – William LaBounty, M.A. '74
2003 – Dr. Linda Rae Markert, M.S. '78
2002 – Dr. Don Johnson '60, M.S. '65
2001 – Dr. J. Michael Adams '69
2000 – Robert Baldocchi '74
1999 – Jerry Wright '61