Outstanding Young Alumni Award
The Department of Technology proudly acknowledges our Outstanding Young Alumni. Each of these alums has garnered accolades for their significant career achievement during the first ten years since receiving a degree from Illinois State University's Department of Technology. It is with great pride that we honor an Outstanding Young Alum each year.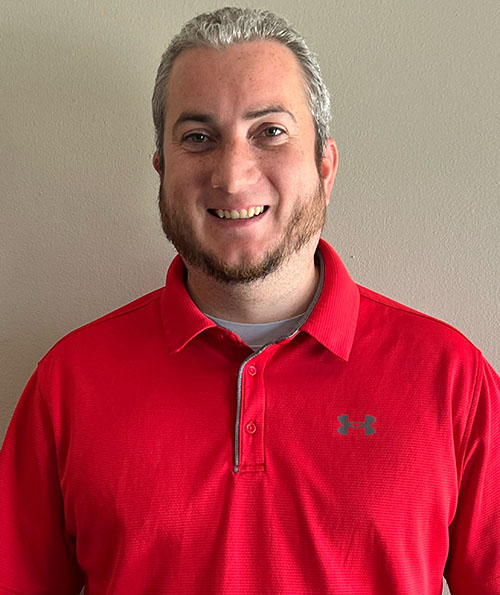 2022 - Drew McArdle '12
Drew graduated from the Department of Technology with a Bachelor of Science in Graphic Communications in 2012. As a student, he worked at the TechZone during the four years he was at Illinois State University. Drew has worked for Victory Packaging in Louisville, Kentucky, B&W Packaging in New Albany, Indiana, Graphic Packaging International in Kenton, Ohio, and he is currently the plant manager at Evans Adhesive Corp. in Columbus, Ohio.
Previous Award Winners
2021 - Ron Rutkowski '13 and '15
2019 - John Barber '09
2018 - Michael Grady '15
2017 - Tim Bassett '09
2016 - Matt Scoville '07
2015 - Cory Grant '11
2014 - Chris Marx '02
2013 - Shannon Fulton '11
2012 - Michael Grammer '06
2011 - Steve Parrott '95
2010 - Shane Tredup '01
2009 - Gavin Kalley '00
2008 - Mark Hibner '96, '00
2007 - Elizabeth (Betsy) Ivancsits '97
2006 - Kyra Tillman '99
2005 - Michal Cermak '92
2004 - Brian Murphy '93
2003 - Curtis Thomas '91
2002 - Kirk O. Nash '87
2001 - Paul Walker '90
2000 - Bernard Pallardy '90
1999 - Michael Shannon '88
1998 - Michael Horst '95
1997 - Todd Ballou '94
1996 - Keith Hechtel '92